Let's dance with Kokopelli! Dance! And let our life will be fun!
It is the god of fertility and love. This is what gives us the strength to live and to create.
I've been working on this project. At first I conceived it as a bracelet. But then abandoned the idea and decided to make a necklace.
For sale in my etsy shop
This work will participate in the competition of wire wrap art on :Music and autumn:.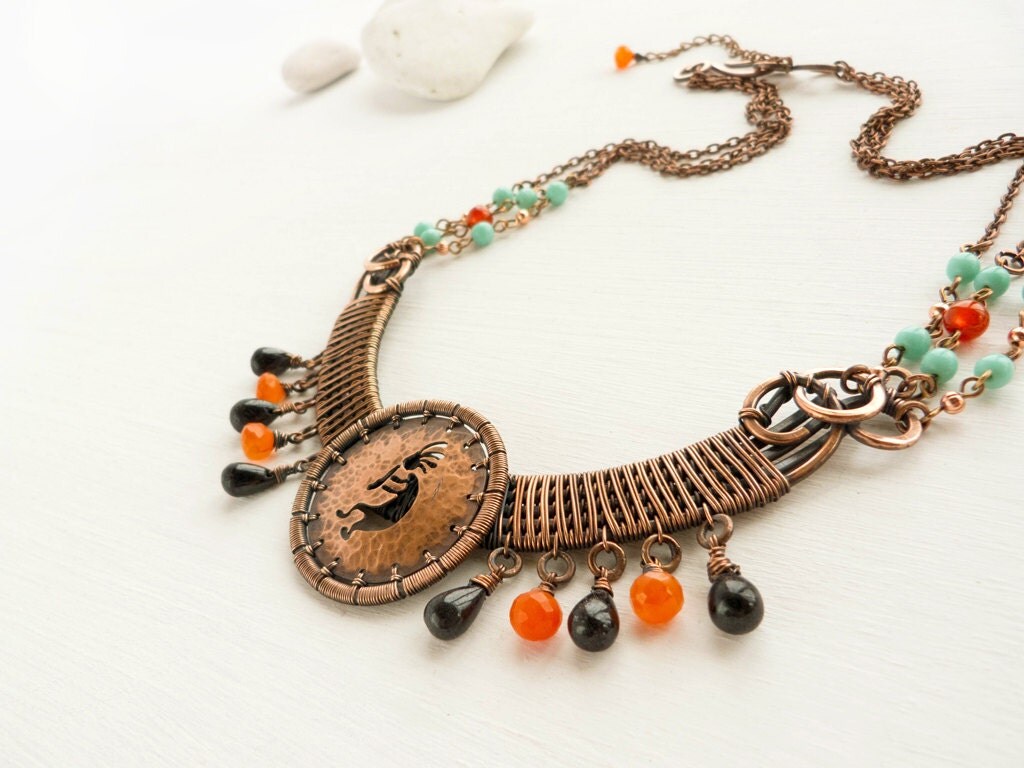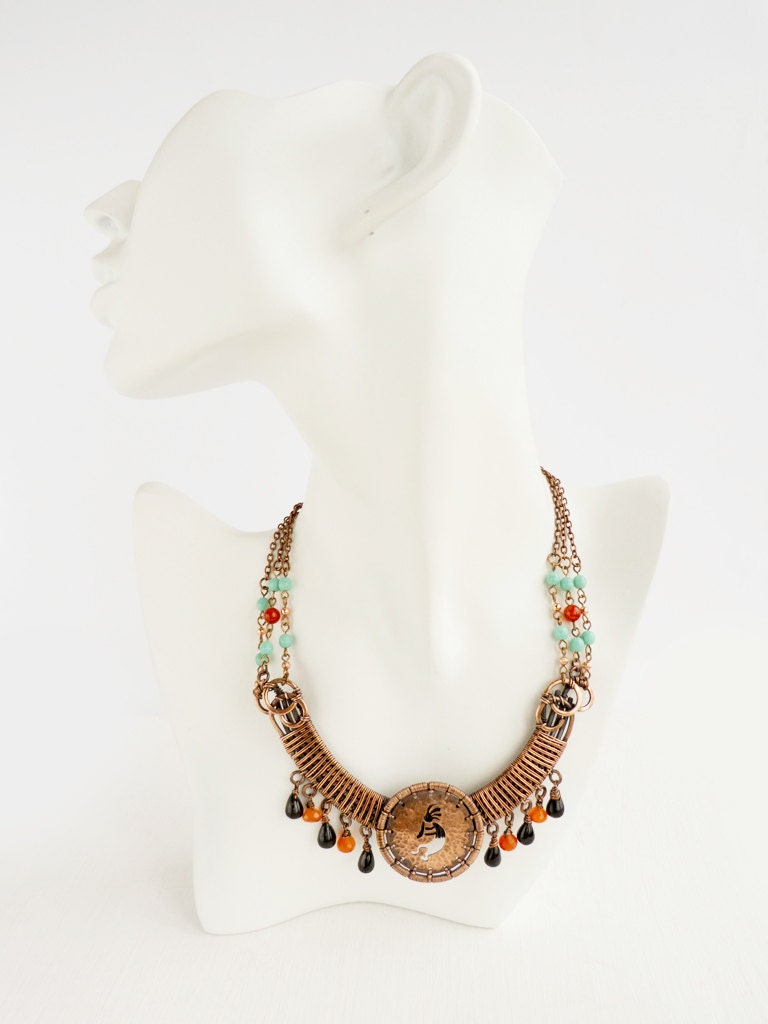 I used solder only to create a circle. I drew a picture of Kokopelli marker and cut out his jewelry saw. I tied the center circle to the base using a thin wire
Some steps in the process: